Sriracha x Top Chef – Medium Puppies
Ready For Homes Around Early February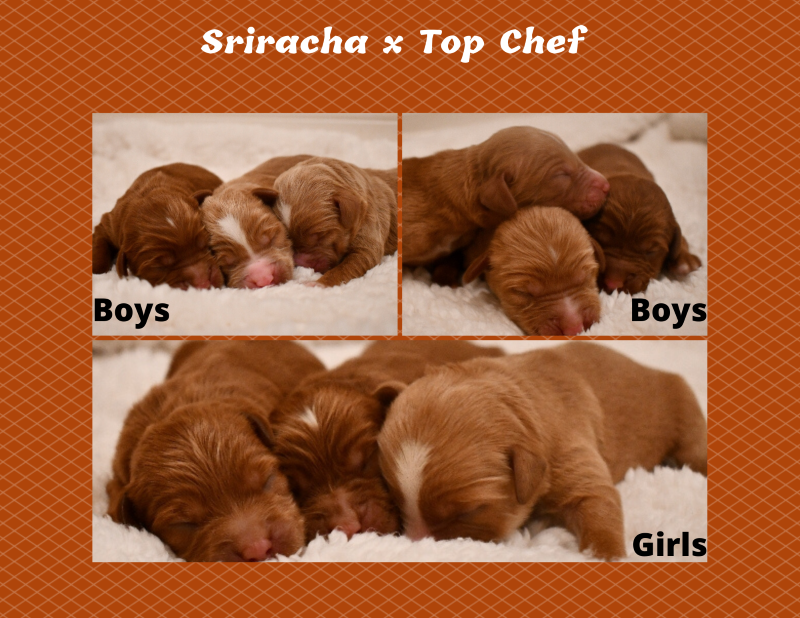 A Recipe For Success!
Sriracha x Top Chef's upcoming puppies will be a sensational display of apricots, caramels, and deep reds. Sriracha and Chef are a match made in the kitchen as they perfectly compliment each other's personality. This will be Siri and Chef's final litter before they both retire, so don't miss out! Unlike the best four course dinner, you'll be able to savor these extraordinary puppies for a lifetime.
UPDATE! Sriracha delivered her nine beautiful puppies on December 14th, 2019!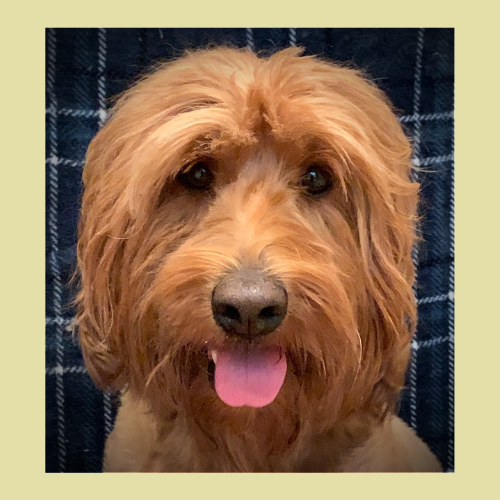 Manor Lake Sriracha "Siri"
Manor Lake Sriracha is sweeter than her name would indicate! This gal gets her name more from her spectacular red coloring. In fact, she has one of the reddest coats we have ever seen! Siri, as we like to call her for short, is an easy-going girl with an unwavering loyalty to the people she loves. This, along with her allergy/asthma friendly wavy fleece coat will surely be passed on to her puppies.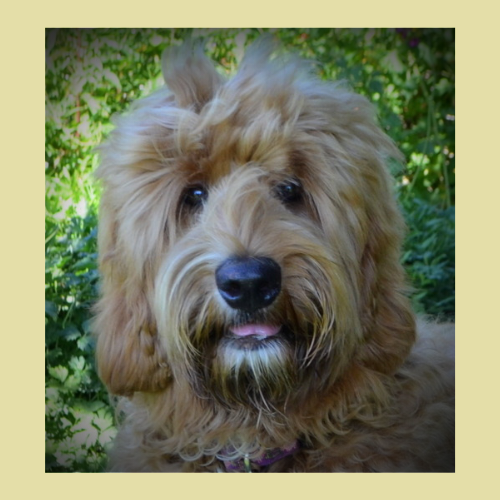 Manor Lake Top Chef is absolutely stunning with his big blocky build, broad chest and bold presence. When Chef walks into a room, you take notice! This handsome boy has an exuberant and happy personality and has never met a dog or person he doesn't like. When he's not playing with his friends and seeing how dirty he can get, he enjoys sitting next to you with his head on your knee smiling at you and hoping for scratches. He will pass along his amazing looks and temperament along with his amazingly soft, wavy fleece coat.